Custom Podcast Player
SOGMI needed a way to for their radio listeners to listen to podcasts on the website. We built out a custom audio player that looks great on all devices.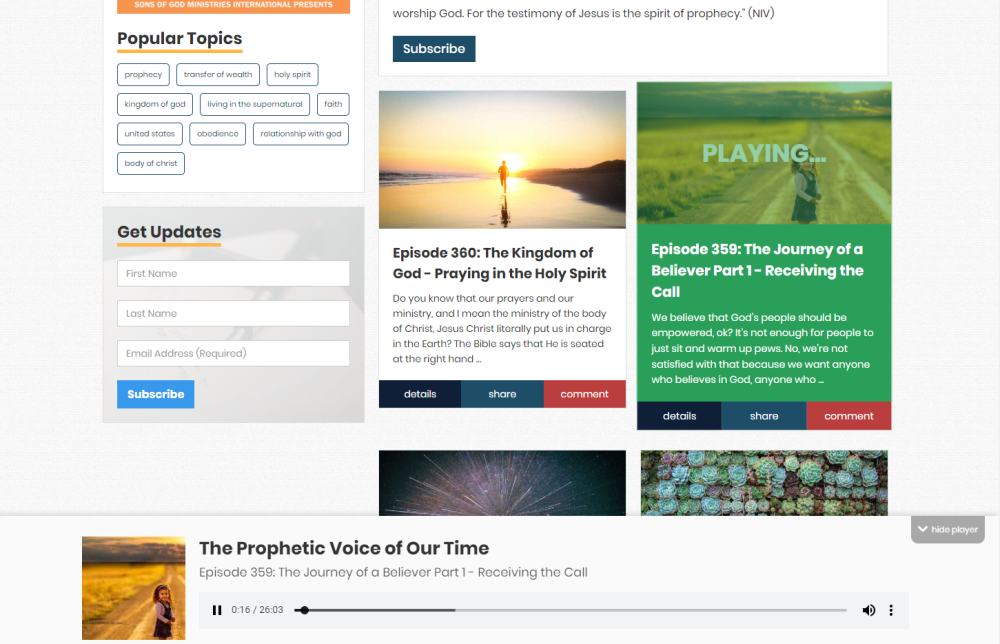 Users are able to sort by various topics and keywords allowing them to find easily find episodes that they want to listen to.